PARALLEL PARIS
'Facing the other side of the city'
_
STORES PARIS
Librairie Yvon Lambert
- 14 Rue des Filles du Calvaire, 75003 Paris
Cahier Central
- 12 Rue Lacépède, 75005 Paris
Delpire & Co
- 13 Rue de l'Abbaye, 75006 Paris
STORES Amsterdam
Huis Marseille
- Keizersgracht 401, 1016 EK Amsterdam
_
LAUNCHES
Book launch and signing Paris: April 21st at Atelier Néerlandais
11AM till 7PM
121 Rue de Lille
Paris France
_
Book launch and signing Amsterdam: October 26th at Circle Gallery -
6PM till 9PM
Kerkstraat 67, 1017 GC
Amsterdam The Netherlands
BUY THE BOOK HE
RE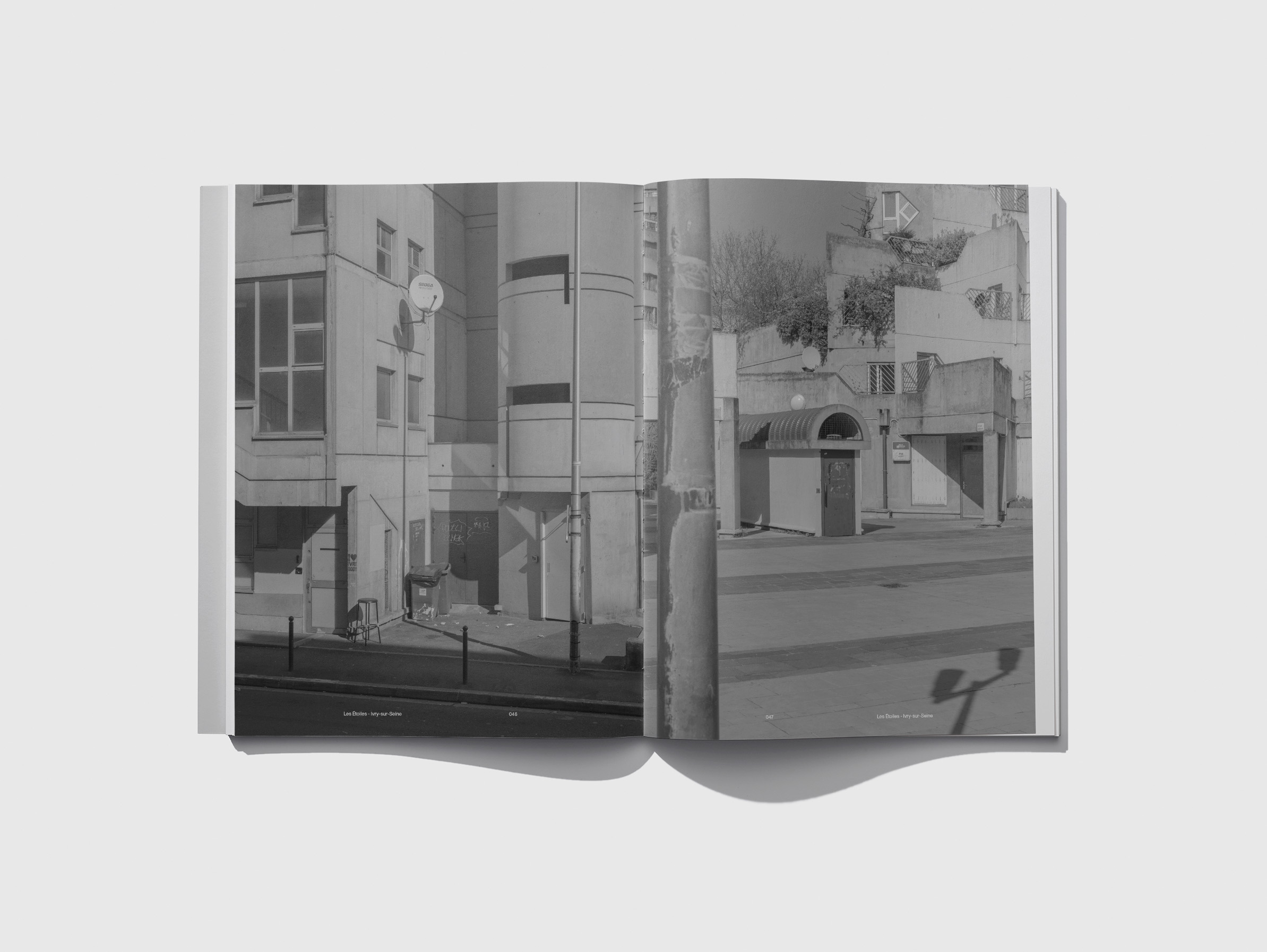 FR ) Parallel Paris est le résultat d'une année passée à parcourir les banlieues parisiennes et à capturer les paysages austères et aliénés qui les entourent. Le nom suit le concept du livre: montrer la réalité parallèle de Paris qui vit à côté de la version romancée pour laquelle elle est connue dans le monde entier. Deux films français monumentaux, "Playtime" de Jacques Tati et "La Haine" de Mathieu Kassovitz, ont été utilisés comme références pour mettre cette réalité en perspective et établir un second parallèle: celui de leur toile de fond architecturale commune. Une architecture qui n'est plus aujourd'hui qu'un vestige de ce que furent les grandes idées de la société moderne.

Alors que Playtime donne un aperçu du monde qui a succombé au modernisme et de son influence sur la vie de M. Hulot, La Haine reflète la vie dans ces complexes modernes des décennies plus tard. Le parallèle qui peut être établi entre les deux est basé sur le sentiment d'aliénation, le vide que les sujets ressentent au sens littéral et au sens proverbial.

Ce livre a pour but de continuer à éclairer la banlieue parisienne et de fournir un autre cadre. Un cadre à travers lequel nous mesurons notre relation aux banlieues de Paris, qui sont une partie cruciale de sa véritable identité, et qui contrastent tellement avec la version romancée de ce pour quoi la ville est connue.


ENG) Parallel Paris is the result of a year of roaming around Paris' banlieues and capturing the stark and alienated scenery that makes up their surroundings. The name follows the book's concept: showing the parallel reality of Paris that lives alongside the romanticized version for which she is known globally. Two monumental French movies, 'Playtime' by Jacques Tati and 'La Haine' by Mathieu Kassovitz, were used as references to put this reality into a clear perspective and draw a second parallel: that of their shared architectural backdrop. One that today is merely a remnant of what once were grand ideas of modern society.

Where Playtime gives an insight into the world that has fallen suit to modernism and its influence on Mr. Hulot's life, La Haine reflects life in those modern complexes decades later. The parallel that can be drawn between the two is based on the sense of alienation, the emptiness that the subjects experience both in the literal sense and in the proverbial sense.

This book aims to continue to shed light on Paris' suburbs and provide another frame. One through which we measure our relation to the banlieues of Paris, which are a crucial part of its true identity, and in such contrast to the romanticized version of what the city is known for.